The Mentor Digital team is delighted to have won the 2021 Umbraco 'Best Custom Solution' award for an e-learning platform developed in partnership with National Composites Centre. The project was highly praised by the judges, and after last year's 'Jury's Choice Award' win, we are very proud to have won for a second year running!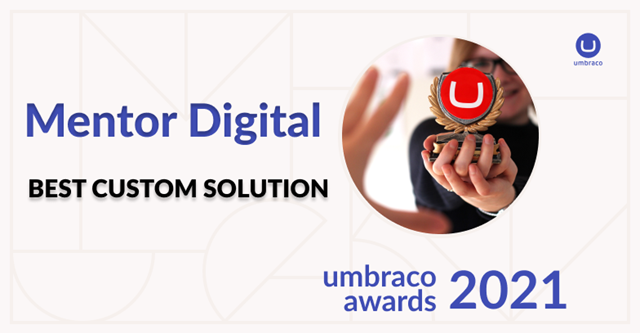 For the 'Best Custom Solution', the judges were looking specifically for ''the most impressive custom builds, combining skill and imagination, where Umbraco is used more as a framework than a CMS.''
With so many fantastic nominations, we are delighted that the hard work of our team in creating an innovative and custom e-learning solution for the National Composites Centre has been recognised by the judges panel and we are really proud of the work we have achieved.
It almost gives me goosebumps when I see how you've built an entire learning platform. It blows my mind how you can do it and make it seem so natural when you see the editing experience, very well done, I'm amazed.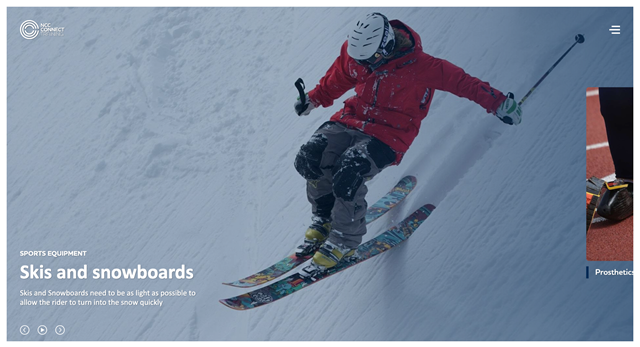 Our solution for NCC delivers engaging and interactive training online, allowing trainees to easily purchase courses, view their course list, download supporting course material and keep track of their progress.
Course templates were expertly designed by our creative team and encompass interactive components such as quiz styles, dynamic image and text carousels as well as video players, allowing the user to cycle through a variety of interactive screens. This approach provides the trainer with the tools to easily create courses that are formulaic, cohesive and beautifully styled.
We are absolutely delighted to have won an Umbraco award two years running, and to be working with the inspiring National Composites Centre is a delight - we are so proud of the work we've achieved together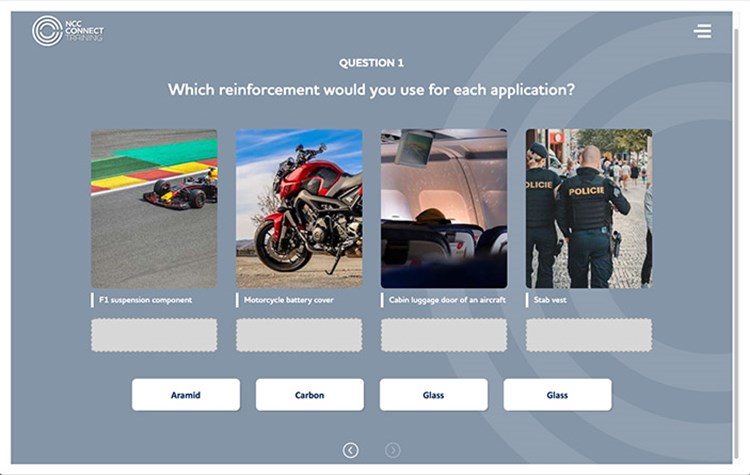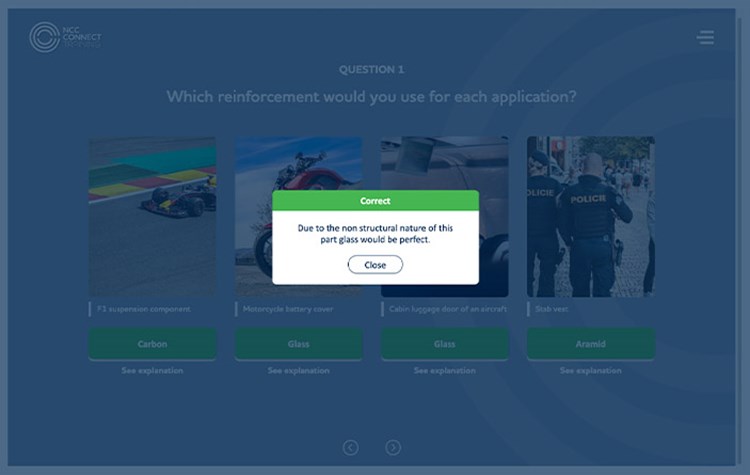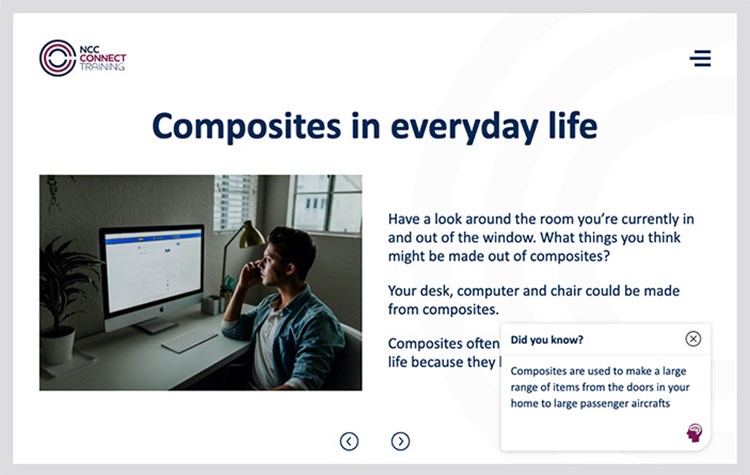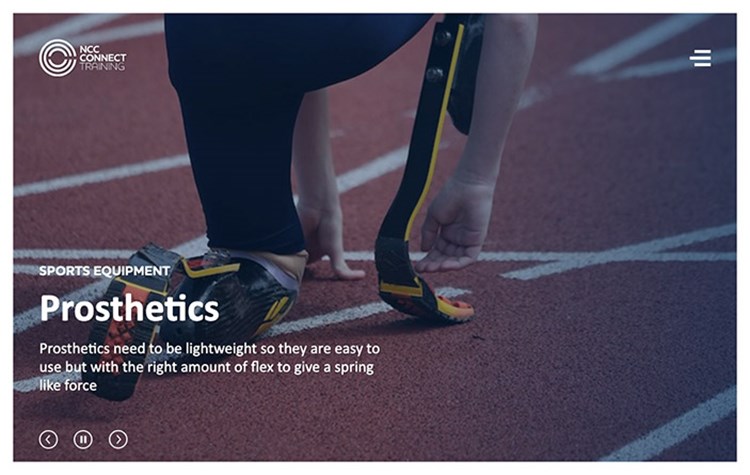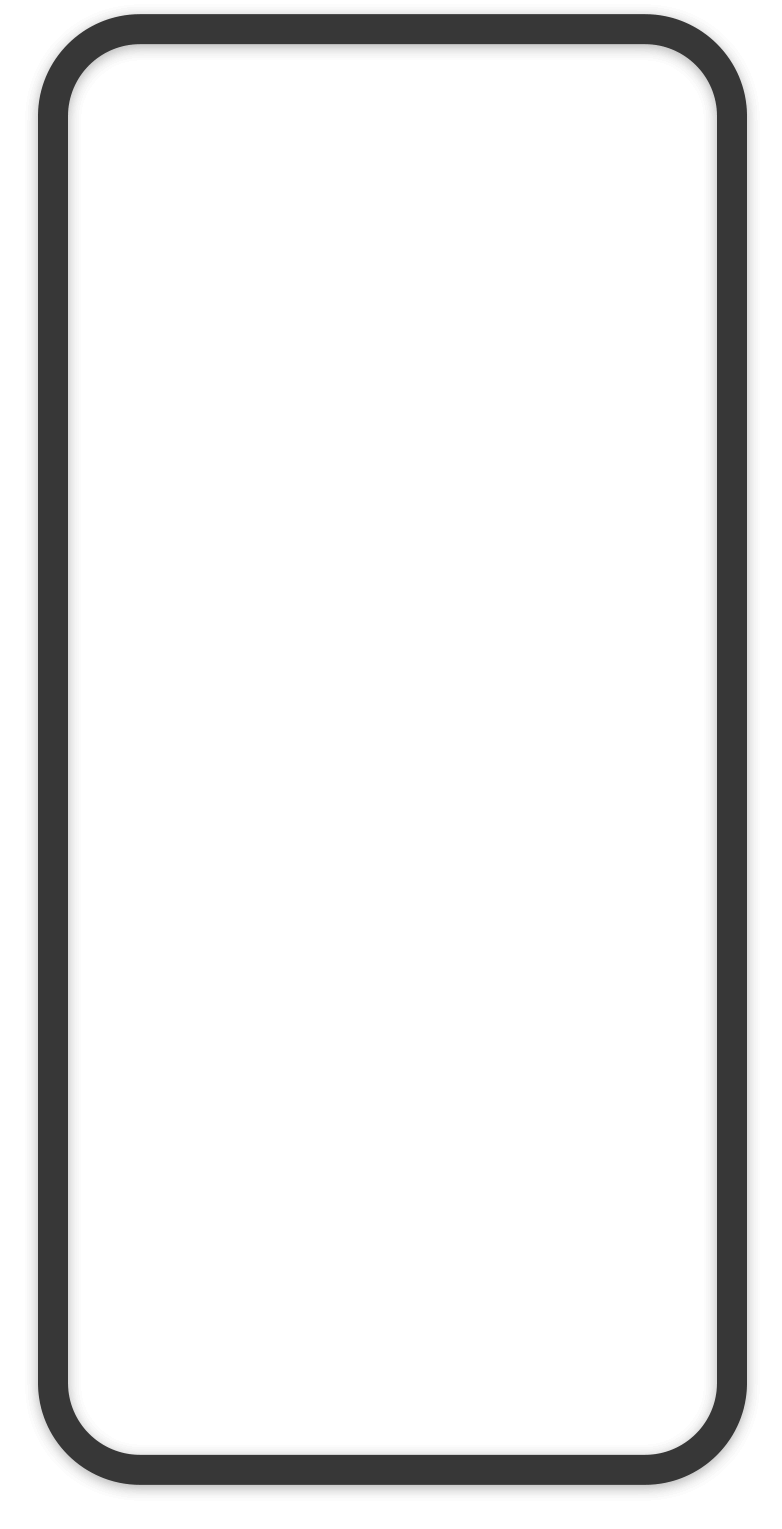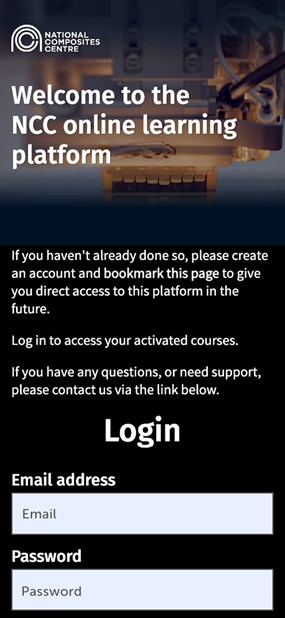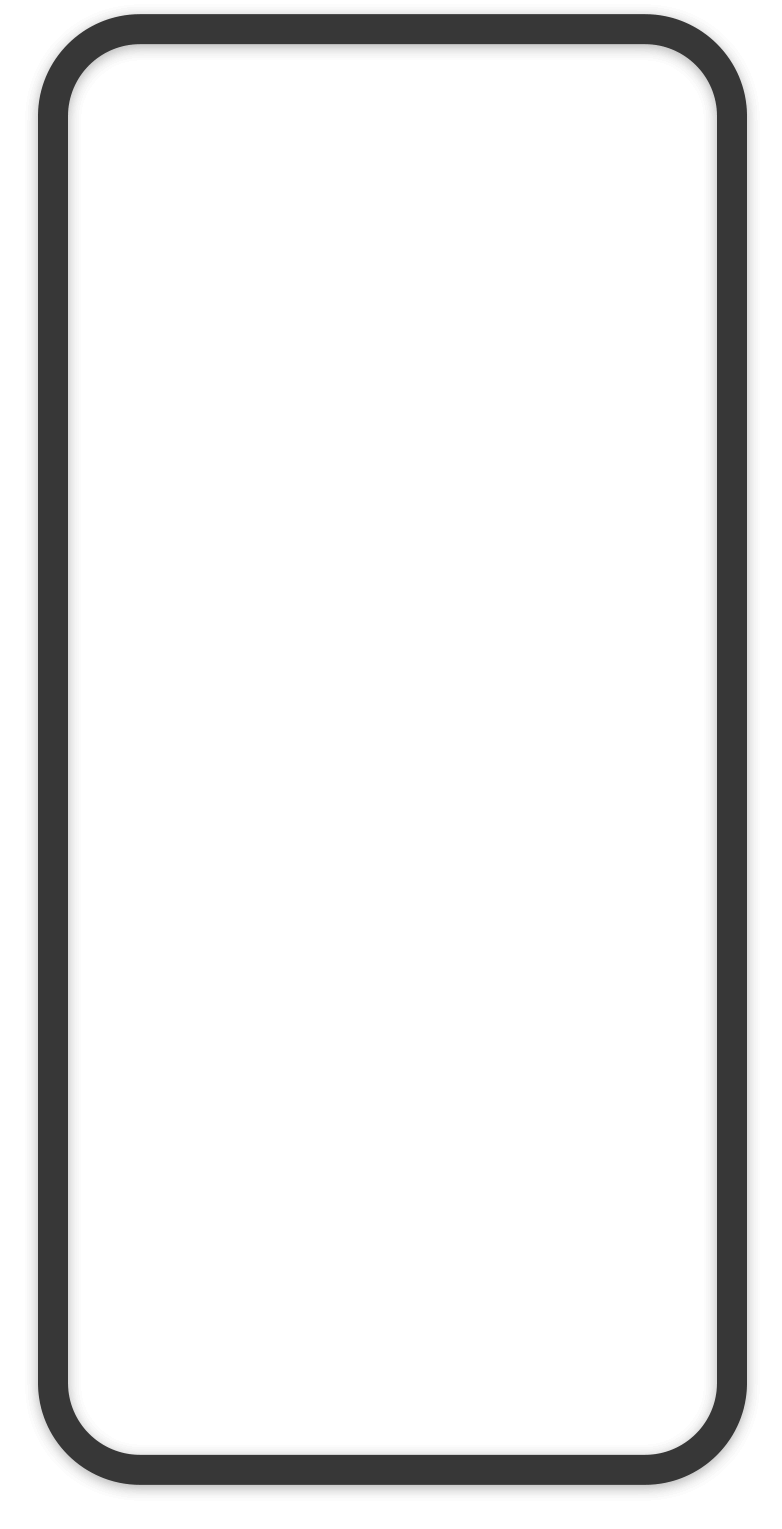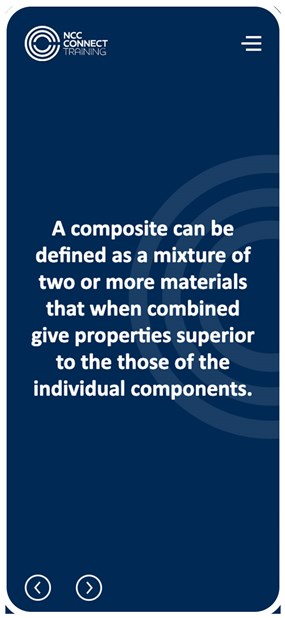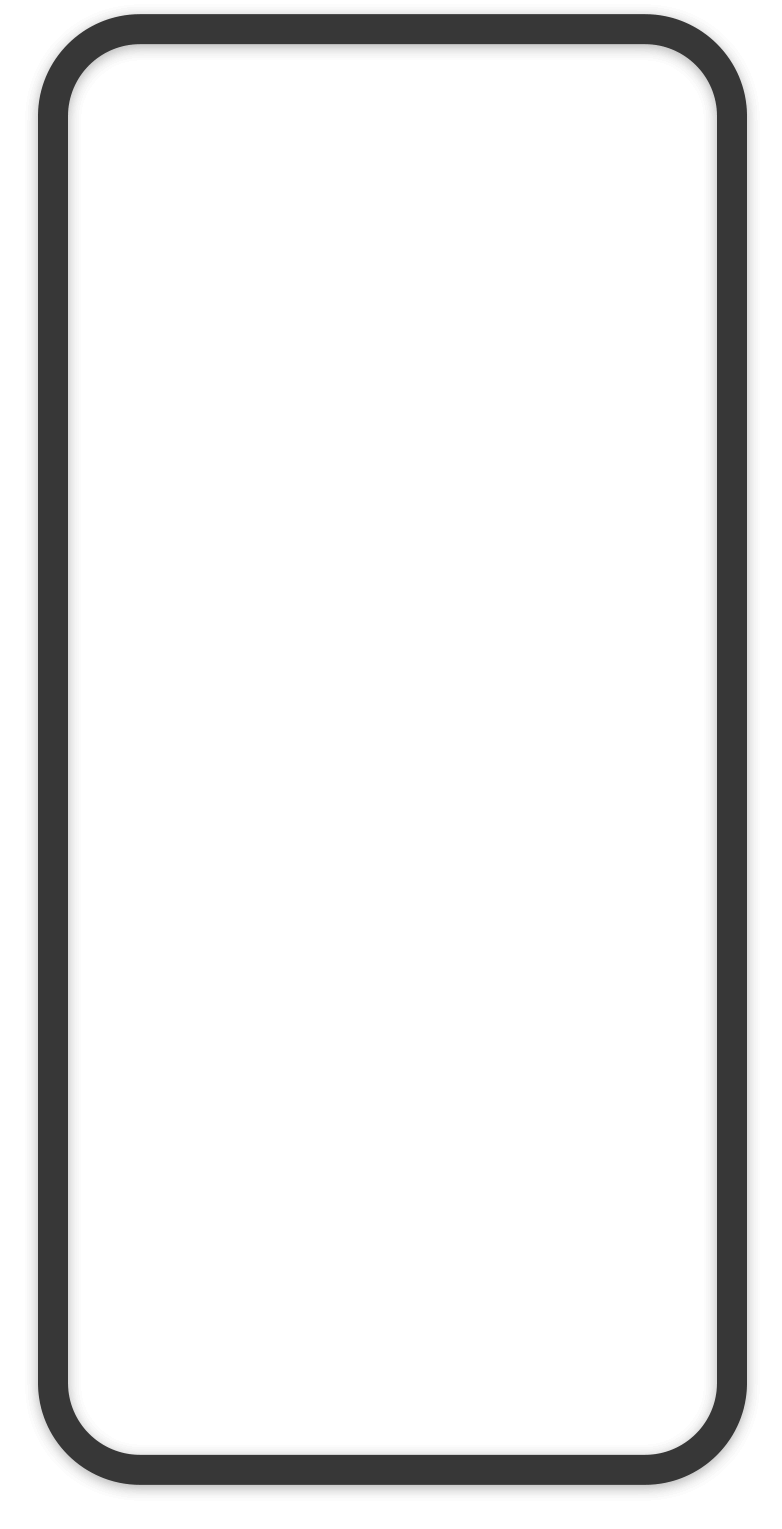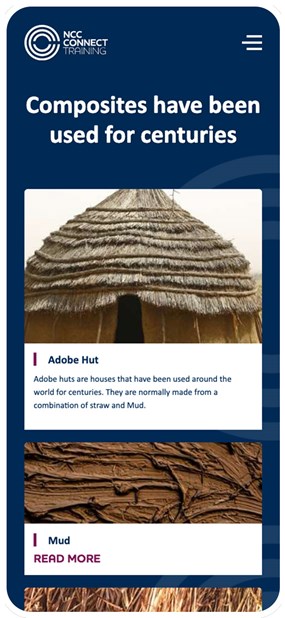 View our award winning NCC project here
Leading collaborative innovation
NCC