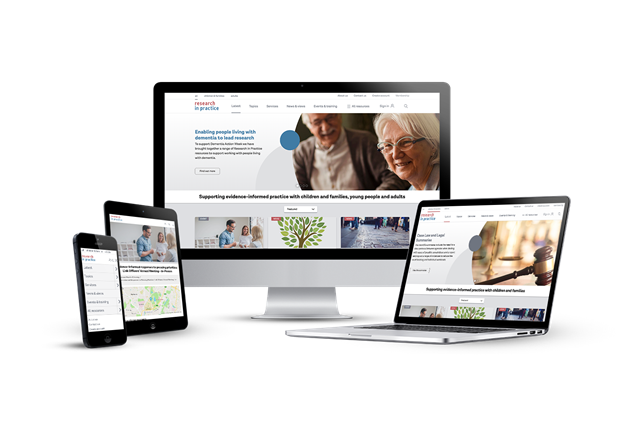 For Research in Practice, we delivered a new major website with CMS and CRM integration, events bookings, membership registration, e-learning, e-commerce and publications. This project saw the bringing together of multiple websites under one URL and included;
Project leadership & stakeholder engagement workshops
A new CMS with complex tagging
API design & development for CRM wrapper
Resources & content-based site
CPD & learning pathways
Payments for events, publications & membership
Complex membership paywalls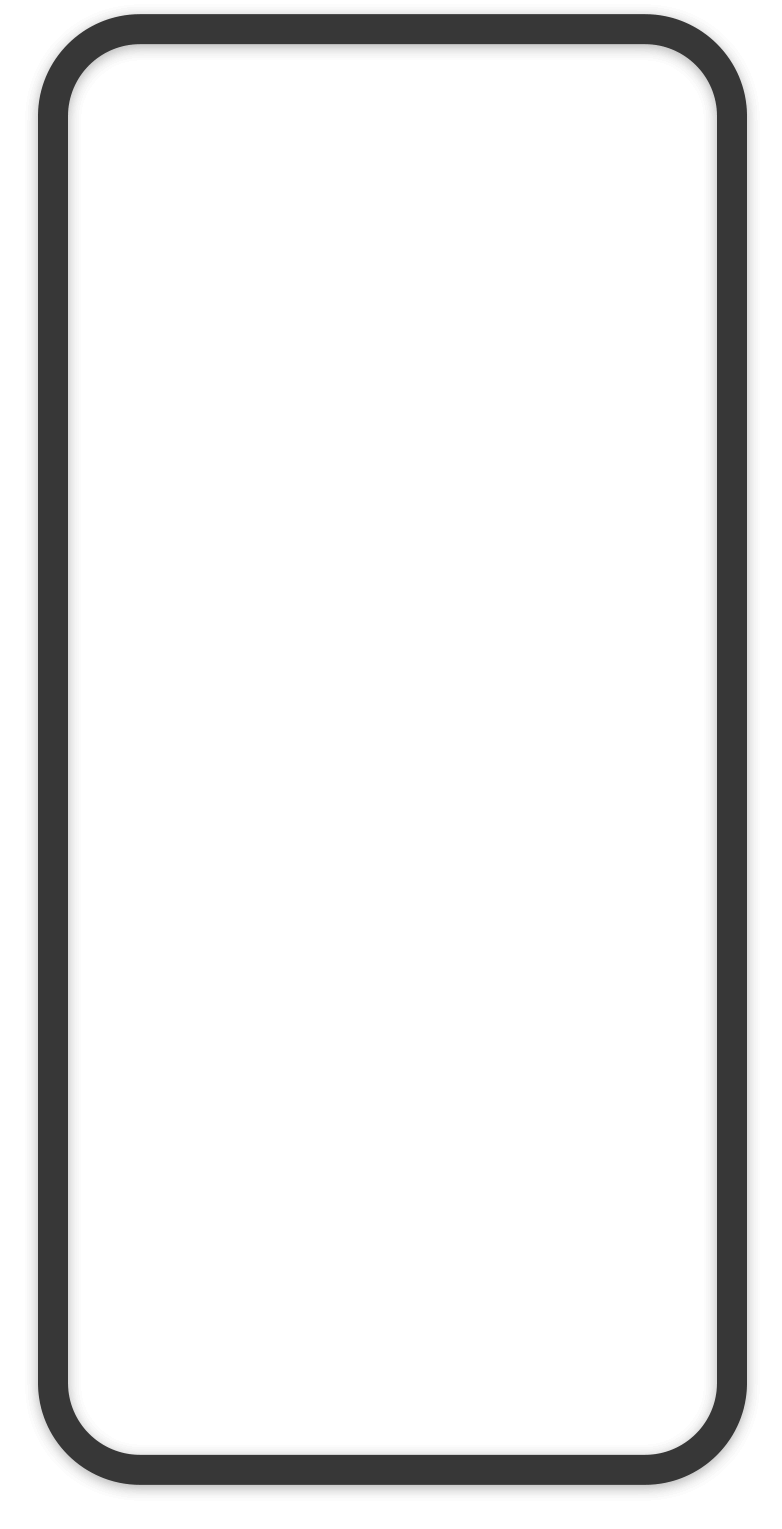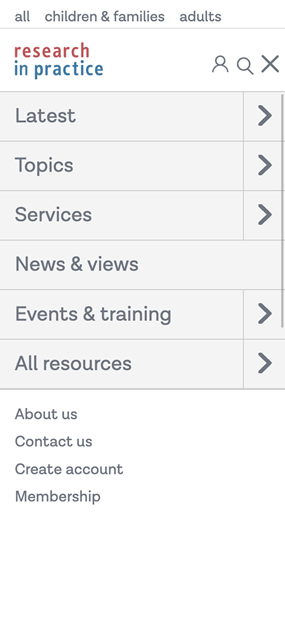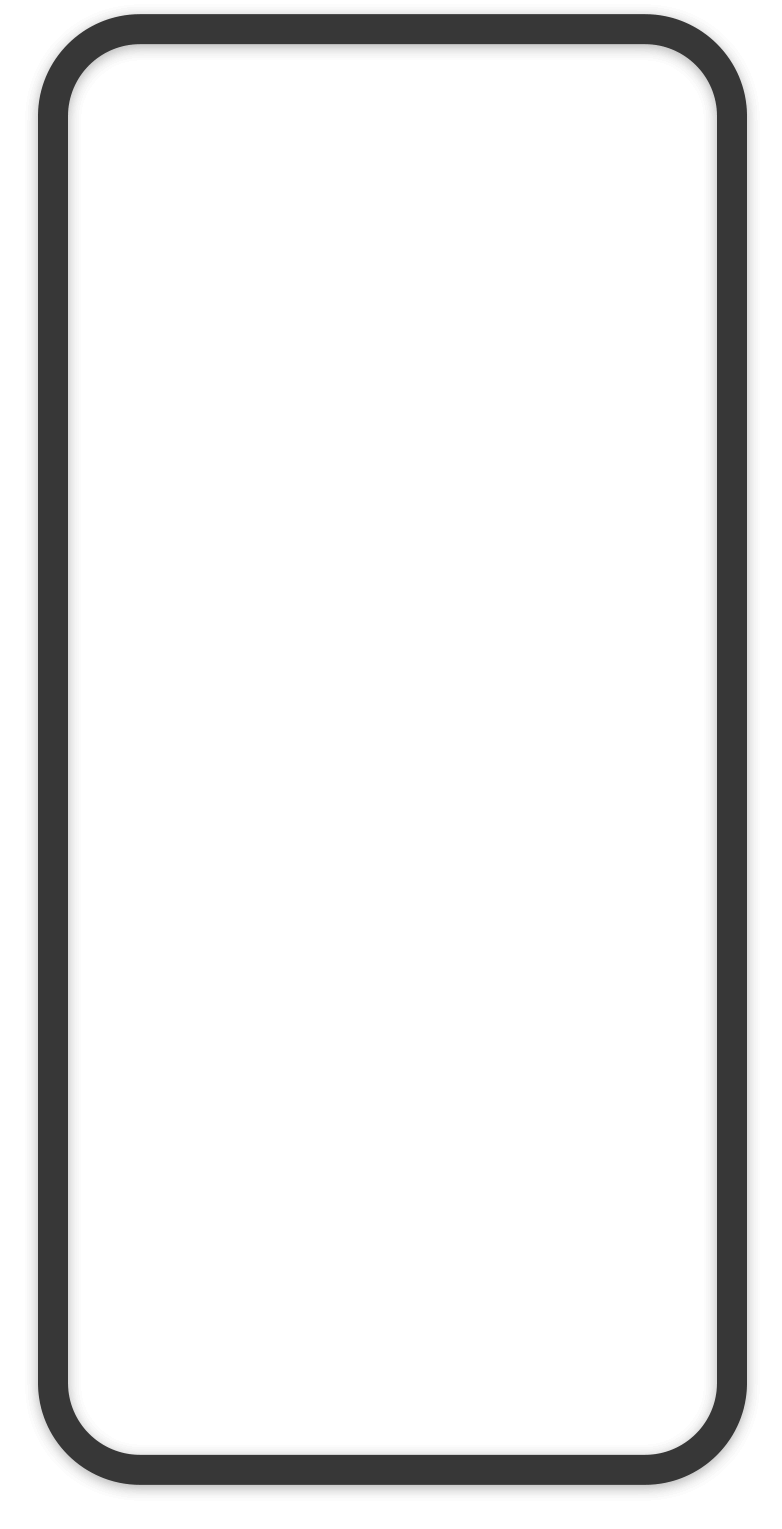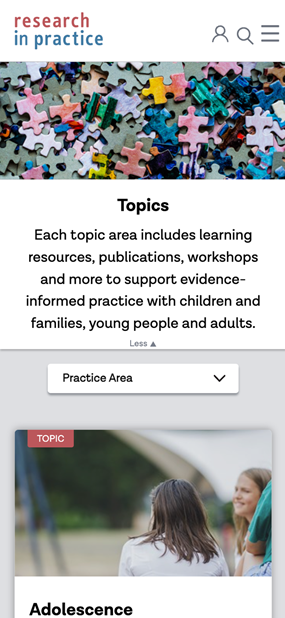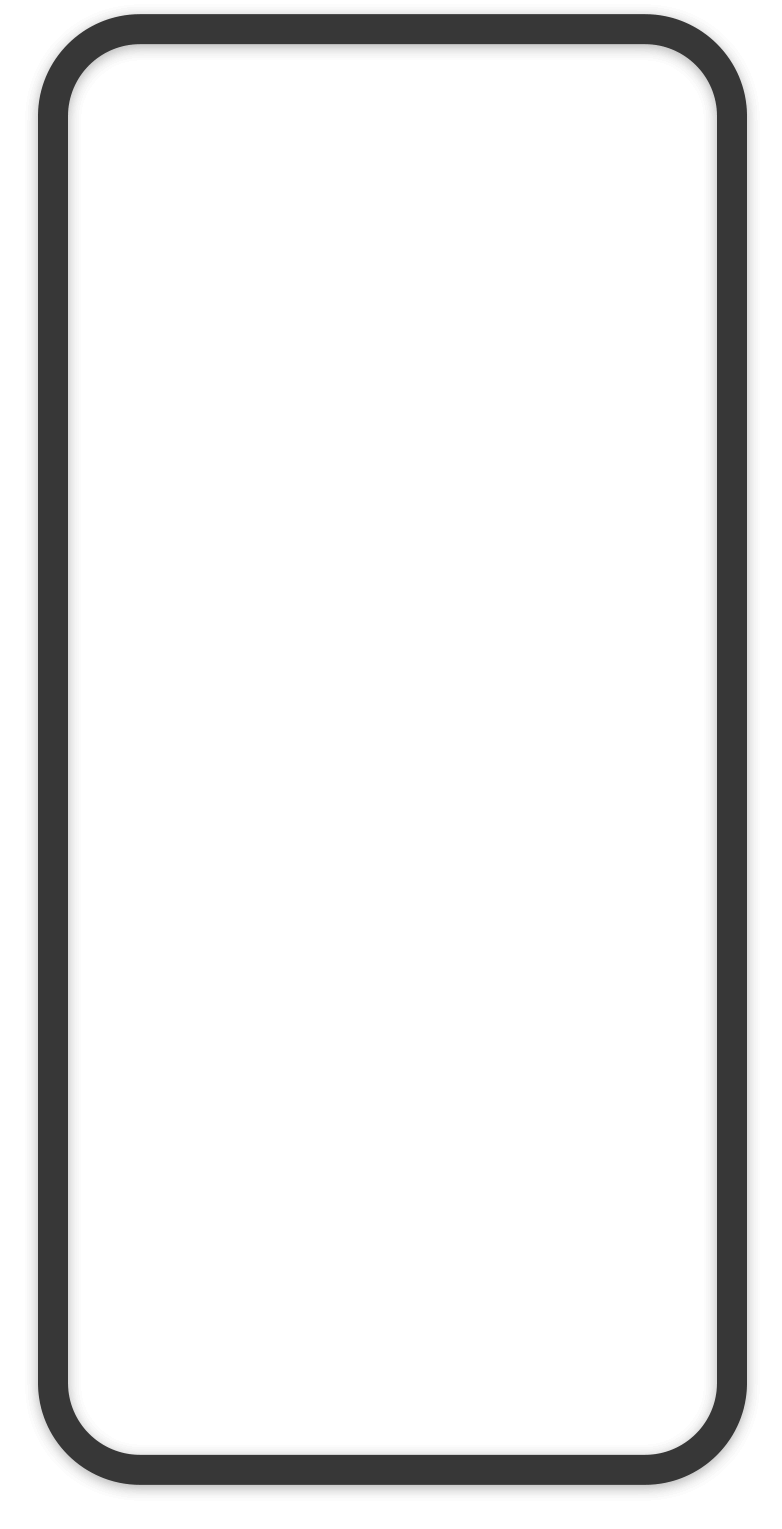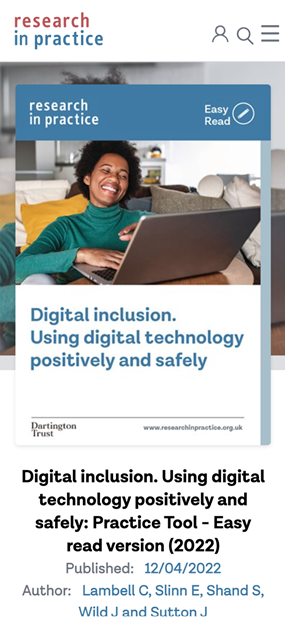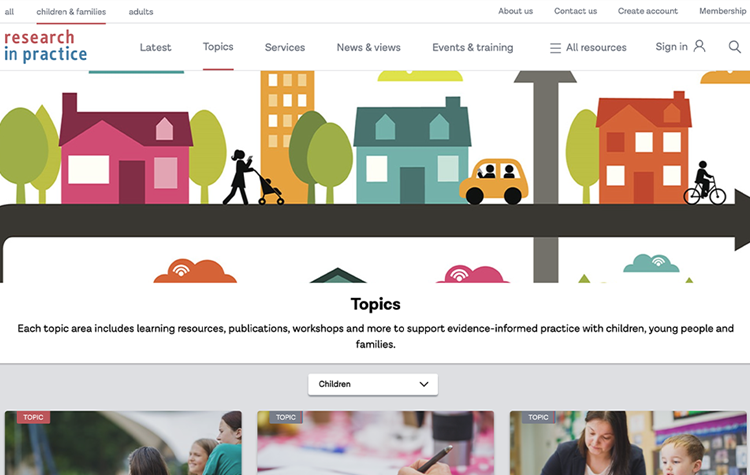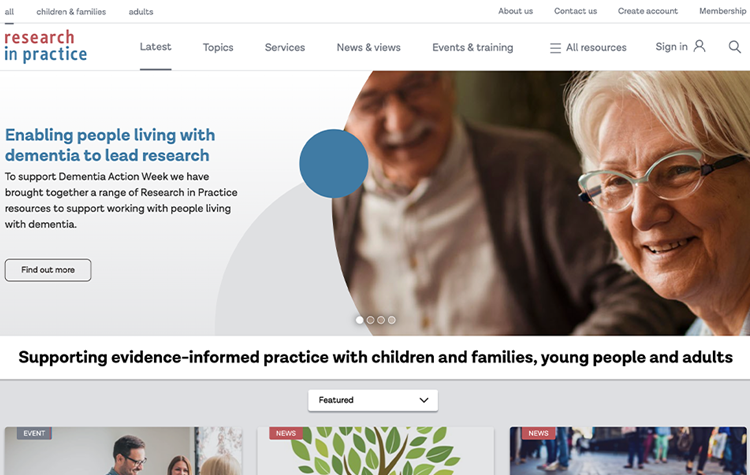 "Research in Practice is committed to providing excellent digital services to our customers and Mentor have become a key partner helping us meet our objectives, supporting us with solution-focused and creative approaches to help us extend and develop our digital offer."

Mairi-Anne MacDonald, Director of Business Development
''The Mentor team are collaborative, keen to understand our business as well as we do, and offer an excellent account management service which ensures that issues are identified early and resolved and supports effective partnership working.''
To help us build Research in Practice a user focused website that aligned with the organisations complex internal processes, Mentor's senior team kicked the project off with a series of planning and scoping workshops. These sessions brought together key teams and tacked the important aspects of the site such as membership, publications and events.
Throughout the build, Mentor's business analysts helped Research in Practice to tackle complex challenges and developed well documented solutions for them.
We are delighted to have produced this flagship website for social care organisations which serves as an invaluable resource for many users across the UK.

This project really cements Mentor Digital's position as one of the leading web design agencies for membership organisations in UK.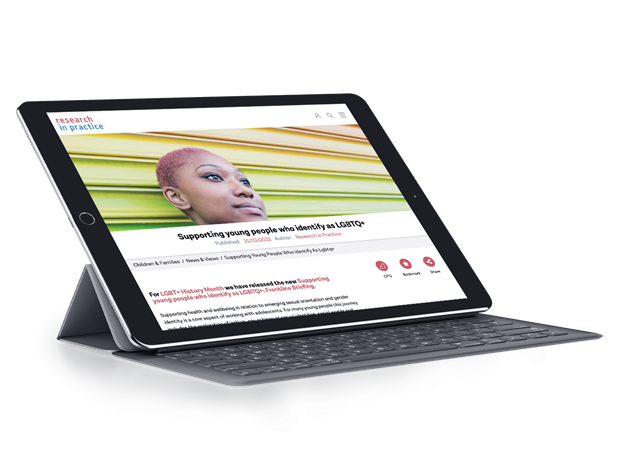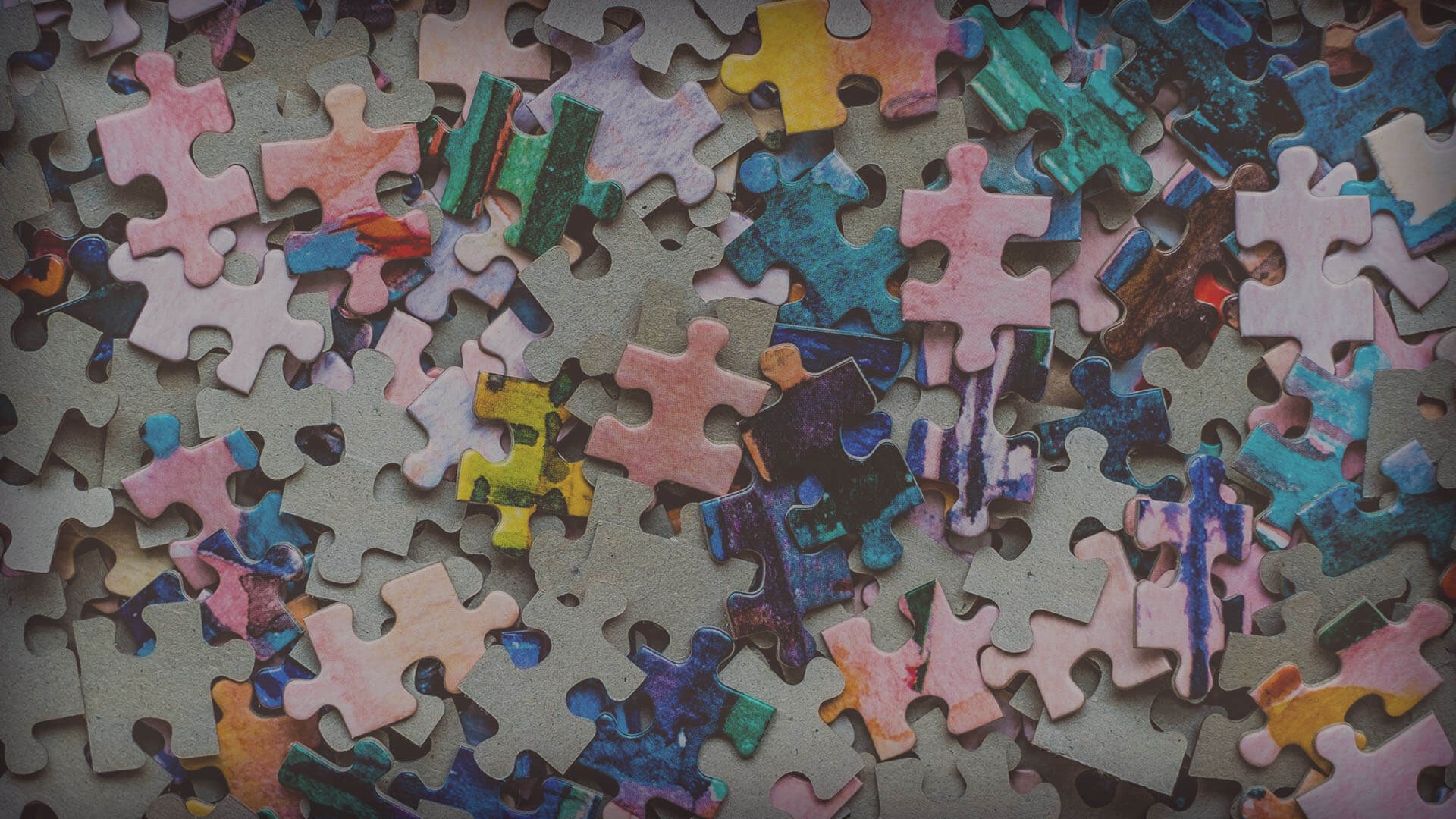 Research in Practice
Supporting evidence-informed practice
Visit site