We used National Friendly's existing iconography and eye-catching colour palette in an animation to celebrate their 150th Birthday.
2-minute animation for their website & 150th anniversary company event
3 x 45 second short edits for social media
Re-usable iconography assets from the animation
Working closely with National Friendly we put together the script, once complete, the voiceover was produced at our in-house recording studio.
The simplicity of the line drawn style enabled us to add creative transitions between each scene. These shifts in imagery were carefully considered by our creative team during the early planning meetings and storyboards were produced to ensure the scenes flowed from one to another seamlessly and dynamically.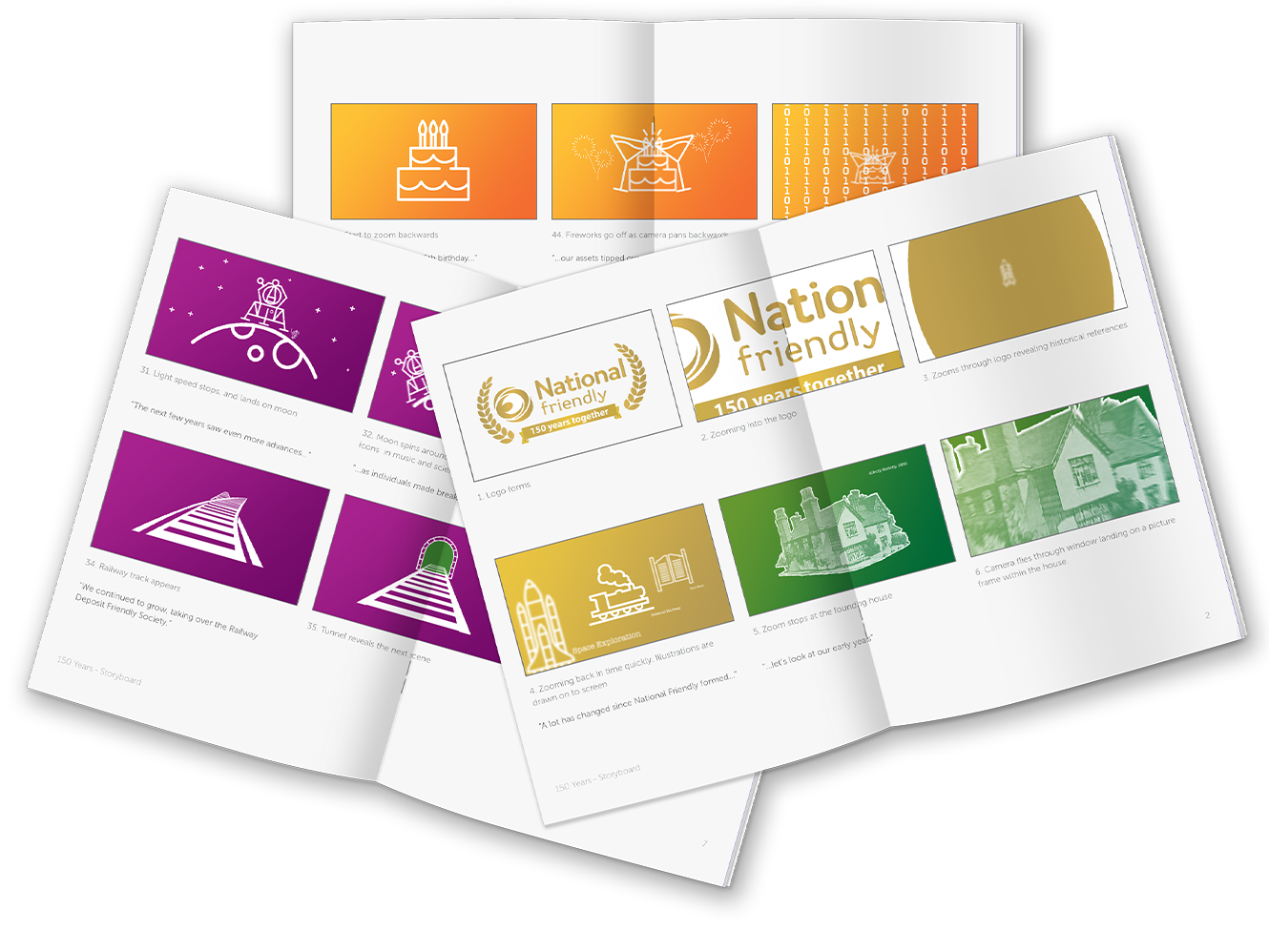 They had understood and implemented our ideas perfectly, while at the same time stamping the project with their own creative flourishes. We presented the finish video to our staff members on our 150th anniversary and received overwhelmingly positive feedback from everyone.